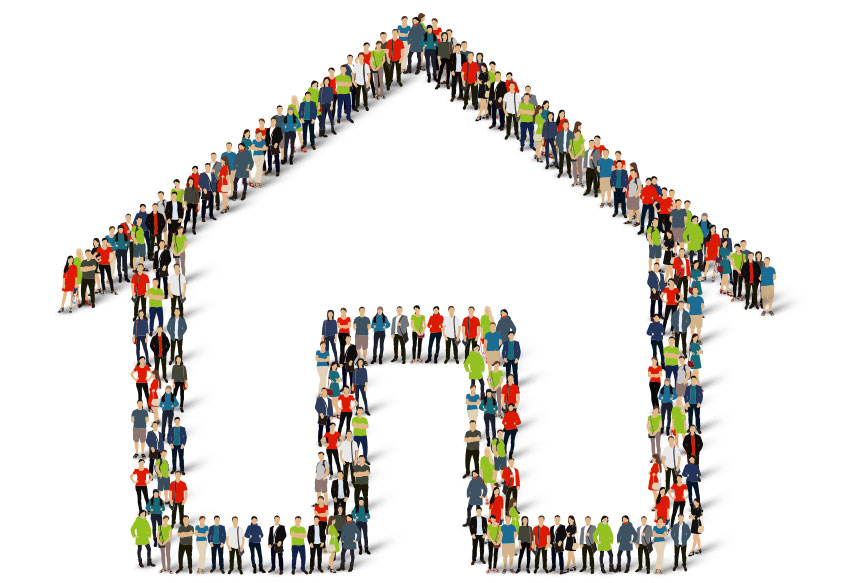 Communicate with your target audience on a personal level
Why sponsor a real estate?
Local area marketing has huge benefits to small and medium sized business. By sponsoring your real estate agency you can develop a stronger relationship with their business.

Direct marketing
This will give your business a chance to further service the needs of the real estate and the community, marketing to thousands within your area.

Guaranteed exclusivity
Stand out from your competitors as the only advertiser in your business category.

Return on investment
Our clients have given us constant positive feedback through this local advertising.

Increase your brand awareness and reputation
Building you a reputation like no other.

Support your community
The sponsorship provides your local real estate with presentation folders supporting your community.

Professional design services
Your advertisement will be designed by our in-house team of graphic designers.
Your Digital Advert
All Moving Together Presentation Folders now include a simple to use QR code, which can be scanned with any smartphone. Leading your audience to a new world of digital advertising — the Moving Together online experience.
This allows you to display more content about your business, and include interactive links enabling viewers to engage with your business even more effectively. Includes:
One touch click to call
One touch click to website
Description of your business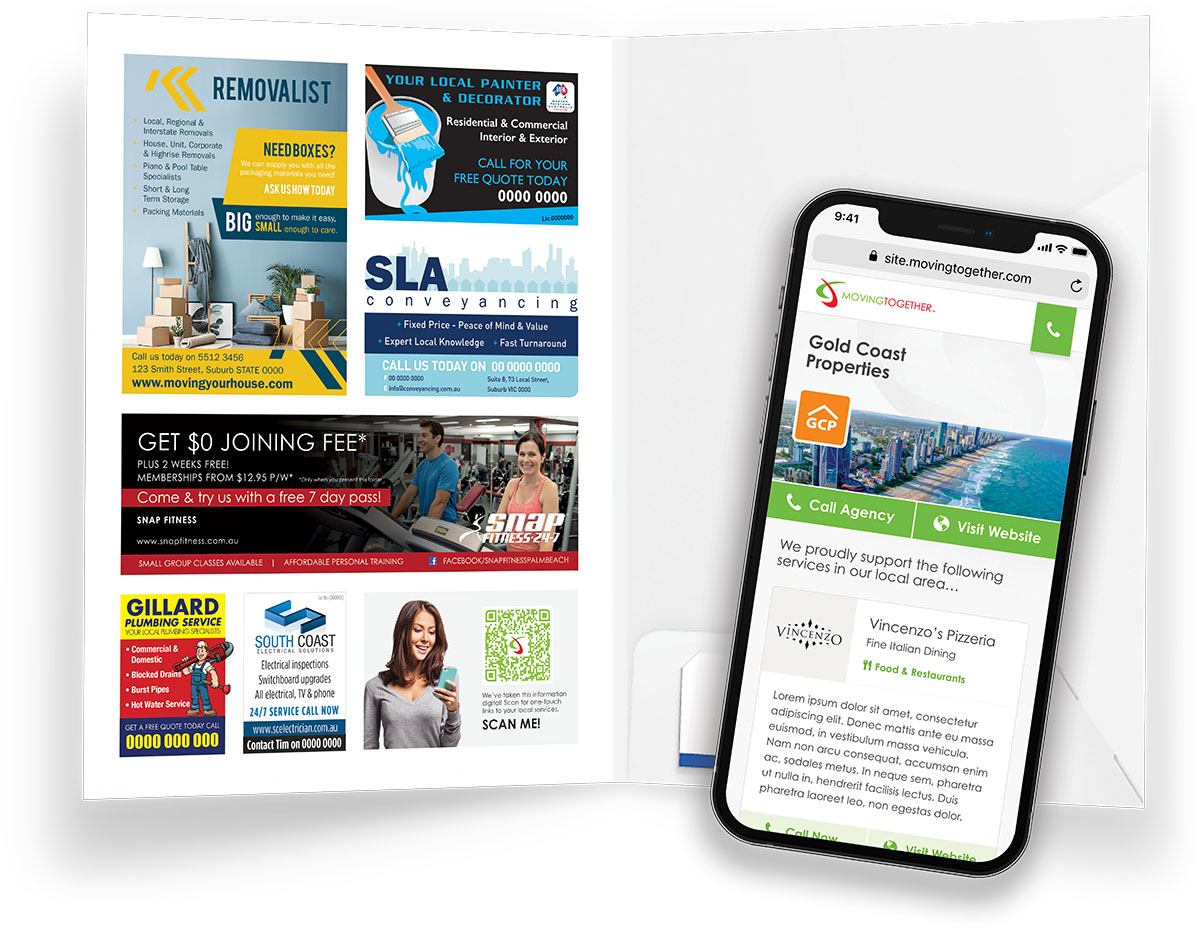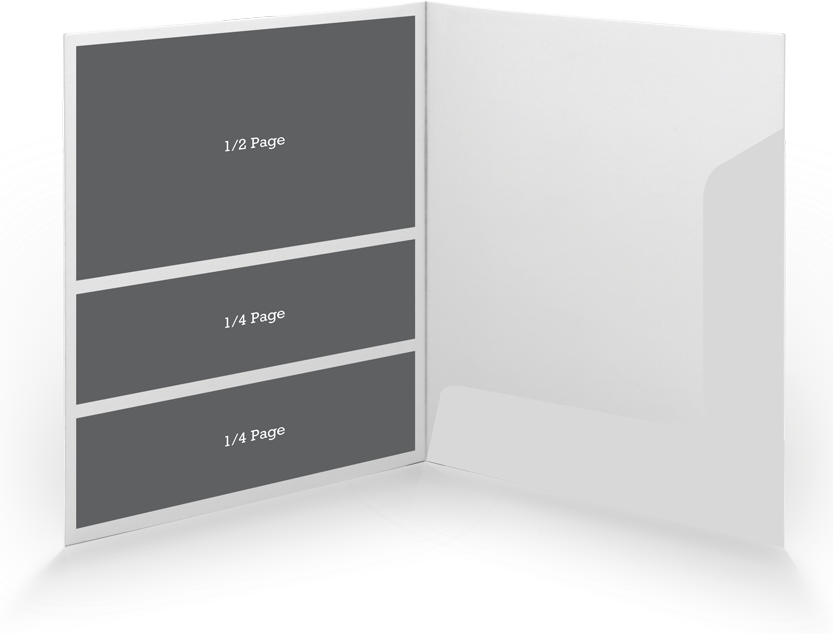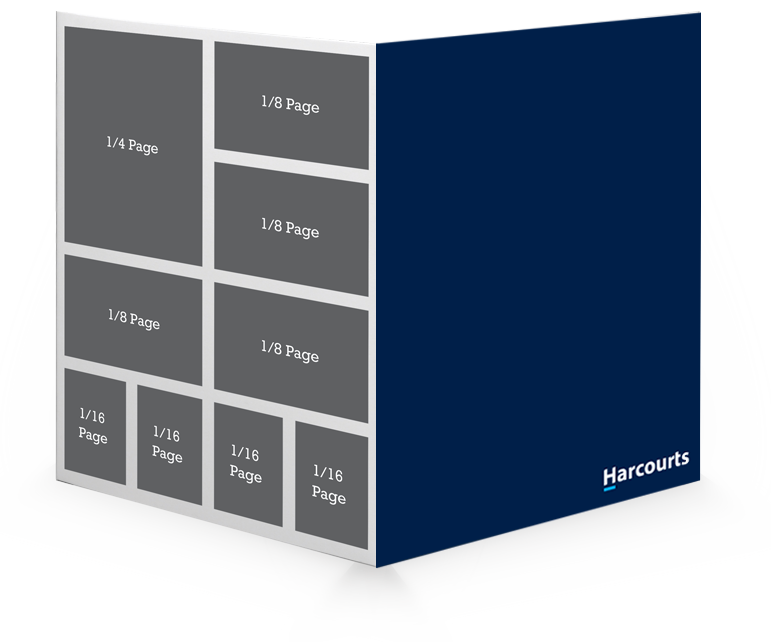 1. Secure your exclusive spot
4. Folders in circulation